Challenge Team
Summer Learning Initiative
Proposal Approved by the Challenge Team September 10, 2015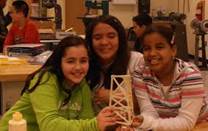 The MVLALAH Challenge Team is leading an initiative to get as many students who could benefit from summer learning programs to attend appropriate programs in 2016.  This will be a collaborative effort with the following organizations:
Three local school districts:  MVLA High School District, Los Altos School District, and Mountain View Whisman School District
Local "providers" of summer programs:  Includes organizations outside of the school districts, such as nonprofits, city programs, libraries, etc.
The reason for this initiative is twofold:  1) Too many students suffer from summer learning loss  (many of whom are already falling behind during the normal school year); and 2) It was noted at the June 2015 Challenge Team meeting that a number of local summer programs had available open seats.
Next Steps – as of the September 10th Challenge Team meeting:
Each school district to provide a representative for this initiative.
A sub-team of the Challenge Team will research which local providers offer summer learning programs
By October 15th, local providers report to the Challenge Team sub-team their goals for 2016 summer programs and available seats.
Click here for an overview and update of the initiative
Click here for the Provider Organization Information Survey
Click here for the Provider Program Information Survey
For more information, to help on the initiative, contact:  mail4ctweb@gmail.com